I've been anxiously waiting for this day. After months of development and weeks of beta testing, it's time to release my new PostgreSQL database client.
Download the trial and purchase it from eggerapps.at/pgcommander
Here's a glimpse of what it looks like: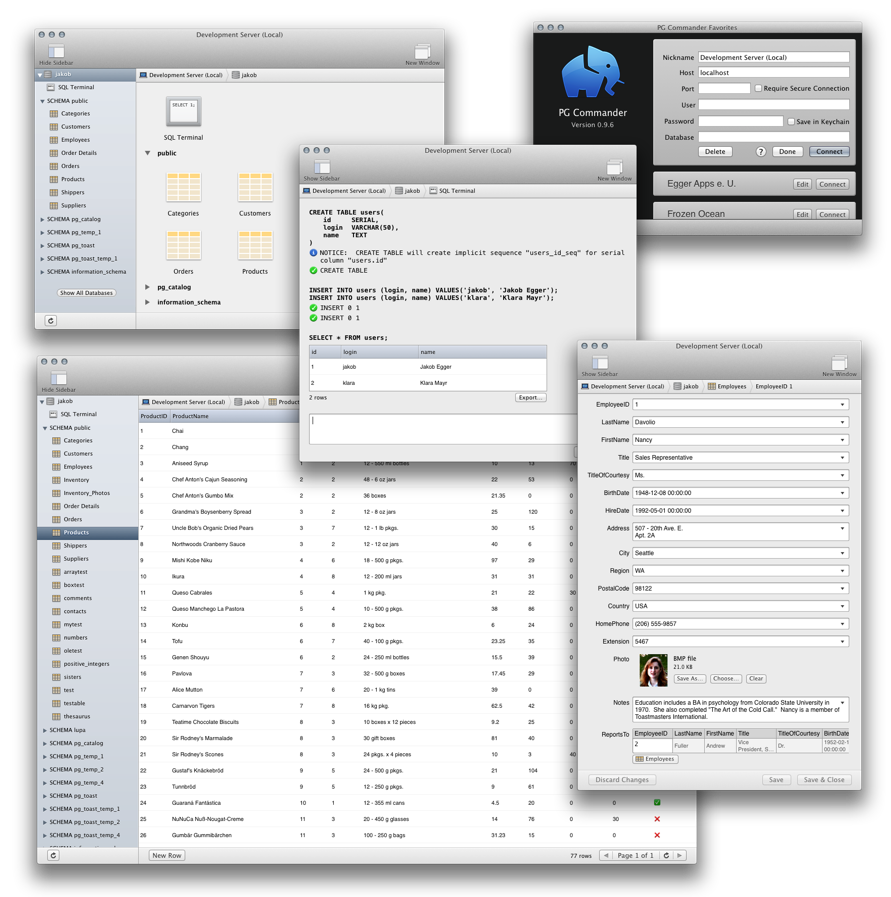 What can you do with it?
Browse Tables and Views in a native user interface
Fiddle with complex queries in the SQL Terminal with query history
Edit records with foreign keys without looking up keys yourself
Keep track of your servers with connection favorites
Judging by customer responses to the beta program, it seems that there's a market for a convenient PostgreSQL client. From the automatic update service introduced in Beta 6, I know that people are using my app. But now it's time for the moment of truth: Is my app good enough so you'll actually pay for it?