PG Commander has been discontinued and is no longer supported.

Please have a look at its successor Postico.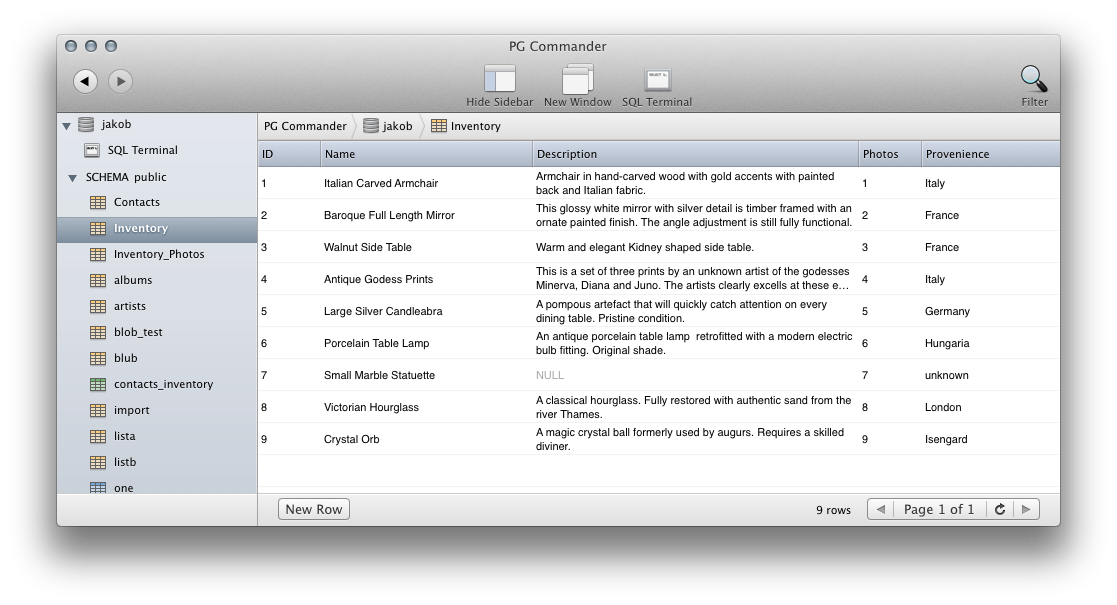 PG Commander is a client for everyone working with PostgreSQL databases.
Display tables and views in a gorgeous user interface.
Filter Table Rows by searching all columns, or combine filters for complex queries.
Insert, update and delete rows with a convenient row editor.
Powerful SQL Terminal for managing your database.
You can also watch the PG Commander Intro Video on Youtube and Vimeo. Or download it: pgcommander.m4v.