Converting Access Databases to Open Office or Libre Office
The only way I found to import data into Open Office 3 was the following procedure:
Export all the tables you need as CSV files (International format) and place them in a folder
Start Open Office / Libre Office and create a new database using the Database Wizard
Select "Connect to an existing database", and choose "Text".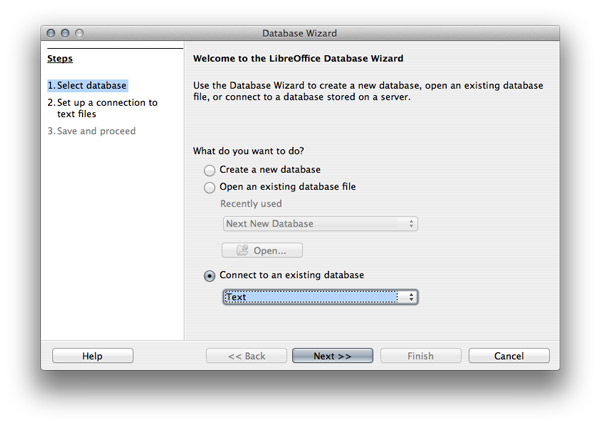 Continue to the next screen, click "Browse", and now select the folder containing the CSV files (not the CSV files themselves)
Select "Comma separated values"
Make sure the field separator / decimal separator is set properly for the International format (comma and period)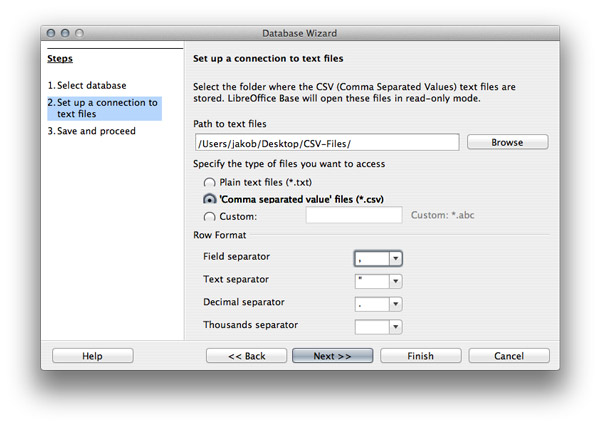 Click next and finish. You should now see the CSV files show up as tables.
For more details on CSV see the section on Exporting Access databases to CSV.